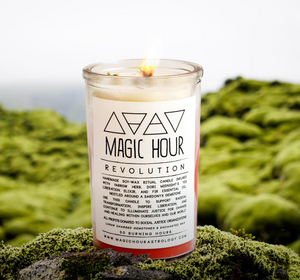 Visualize your desires coming to fruition with the support of Magic Hour!
When you light the wick of a Magic Hour candle, you are tending the Sacred Flame, igniting the spark in your heart, and sending your intention into the universe.
Shop
Season of the Witch
The veil is thin! The shift is near! Blessed Samhain is upon us. During the Season of the Witch we hold hands and dance with our Beloved Dead and our Ancestors. We allow ourselves to lean into the magic and mystery of the season as we turn the Wheel of the Year. Light your candles, it's the Witches' New Year!
SHOP →