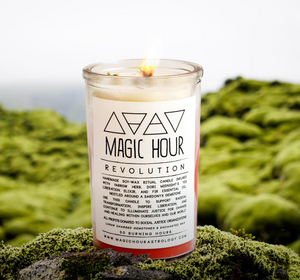 Visualize your desires coming to fruition with the support of Magic Hour!
When you light the wick of a Magic Hour candle, you are tending the Sacred Flame, igniting the spark in your heart, and sending your intention into the universe.
Shop
Autumn Favorites
As we gather around the warm late summer/early fall table of abundance, we shift our focus to gratitude, service, and learning. We find new ways to incorporate ritual into our daily lives. Taking our time and lighting a candle full of the sweetness of summer, prepares us for the upcoming turning of the season. A new energy is coming.
SHOP →